AGMARK Certification Services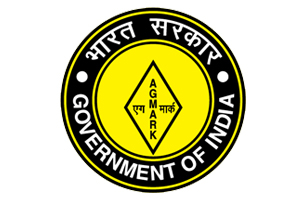 Quality has been a tradition in the spice trade of India and to maintain this tradition and to be in keeping with modern developments in the field of standardization of agricultural produce. the Government of India has prescribed standards for almost all spices pepper. dry ginger. Cardamom. dry chillies. turmeric. garlic. coriander. fennel. fenugreek. cumin and celery seeds and curry powder are graded compulsorily under law before export. The grades adopted for various spices are those prescribed under the Agricultural Produce (Grading and Marking Act 1937); and these Grades are popularly known as Agmark Grades. The scheme of compulsory Quality Control and Preshipment Inspection on certain spices was introduced by the Government of India in 1963 and from then on. the scheme is being introduced to cover all the spices in a phased programme. The preshipment inspection scheme is operated by the Directorate of Marketing Inspection. Ministry of Agriculture. Government of India.
The grade specifications have been brawn up on the basis of age-old and familiar trade names such as Malabar Pepper. Alleppey Green Cardamom. Snnam Chillies. Alleppey Finger Turmeric. Cochin Dry Ginger etc.. so as not to disturb the traditional terms. Detailed specifications have been prescribed in the rules taking into account the individual characteristics of the spices concerned and broadly based on physical characteristic. colour. size. density. moisture content. presence of extraneous matter. damaged produce etc. Importers of spices from India would be well advised to place orders on the basis of agmark grades or ascertain from the exporters the specific agmark grades of the spices proposed to be exported. In orders being placed on the basis of samples also. the specific grade under which such goods will be graded could be ascertained so tl porter is assured of the quality characteristics of the spices for which orders are placed.
FSSAI Certification Services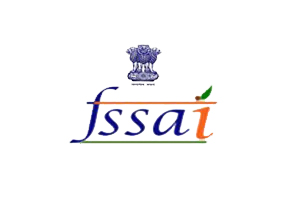 Even as many imported food items continue to perish at several ports across the country and companies are opposing the Food Safety and Standards Authority's (FSSAI) directives blocking consignments of packaged foods over labeling issues, the government maintains that it cannot compromise on standards since it concerns health of people.
"FSSAI's move is in line with the law. It is the regulator's job to ensure that companies selling food items in India – whether they are Indian or foreign – must comply with the law," a health ministry official said. The notification issued by the regulator earlier this month clearly specifies the need for printed information on packaged food products, he pointed out. "How can any company import goods without proper information?"
FSSAI— the regulatory agency under the health ministry that supervises import of food items to ensure quality — has blocked several consignments of packaged food, citing tougher labelling requirements arising from a new law, the Food Safety and Standards Act of 2006, that came into force in 2011.