NSIC Registration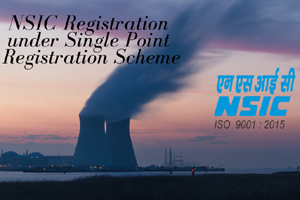 The National Small Industries Corporation Ltd. (NSIC) is an ISO 9001-2008 guaranteed Mini-Ratna CPSE under the Ministry of Micro, Small and Medium Enterprises. NSIC has been attempting to satisfy its main goal of advancing, helping and encouraging the development of little commercial ventures and industry related miniaturized scale, little and medium undertakings in the nation. NSIC, a Profit making and Dividend paying organization looks for applications from promising and vivacious experts for the accompanying posts for its workplaces situated through the nation:
Abide consultancy pvt. ltd. Generally, it is provided NSIC registration services.
---
Benefits of Registration
---
The units registered under Single Point Registration Scheme of NSIC are eligible to get the benefits under "Public Procurement Policy for Micro & Small Enterprises (MSEs) Order 2012" as notified by the Government of India, Ministry of Micro, Small & Medium Enterprises, New Delhi vide Gazette Notification dated 26.03.2012
Issue of tender sets free of cost,
Exemption from payment of Earnest Money Deposit (EMD),
In tender participating MSEs quoting price within price band of L1+15 per cent shall also be allowed to supply a portion upto 20% of requirement by bringing down their price to L1 Price where L1 is non MSEs.
Eligibility
---
All industries which are registered with the Director of Industries (DI)/District Industries Centre (DIC) as manufacturing/service enterprises or having Acknowledgement of Entrepreneurs Memorandum (EM Part-II) are eligible for registration with NSIC under its Single Point Registration Scheme (SPRS).
The SPRS Certificate is granted to the Micro & Small Enterprise under Single Point Registration Scheme (Revised), 2003 is valid for Two Years and will be reviewed and renewed after every two years by verifying continuous Commercial and Technical Competence of the registered Micro & Small Enterprise in manufacturing / producing the stores for which it has been registered by NSIC
Provisional Registration Certificate with Monetary Limit of Rs.5.00 lakhs is issued to new micro and small enterprises subject to the followings:
For the Micro & Small Enterprises who have already commenced their commercial production but not completed one year of existence. The Provisional Registration Certificate can be issued to such Micro & Small Enterprises under Single Point Registration scheme which shall be valid for the period of one year only from the date of issue after levying the registration fee and obtaining the requisite documents.
Micro & Small Enterprises can either apply online or contact the nearest NSIC office for registration.
The buying agencies & other institutions can verify the certificates through this website.
Single Point Registration
---

How to Apply
---
Micro & Small Enterprises shall have to apply either online on our website www.nsicspronline.com or on the prescribed application form in Duplicate and to be submitted to the concerned Zonal/Branch Office of NSIC located nearest to the unit. In case of any difficulty in filling the application form and completing the documentation, please consult any of the Zonal / Branch office of NSIC. The application form containing Terms & conditions are available free of cost from all offices of the NSIC.
The guidelines attached with the Application Form provide a checklist for the documents that are required to be submitted along with the application.
REGISTRATION FEE
---
The registration Fee is based on the Net Sales Turnover as per latest audited Balance Sheet of the Micro & Small Enterprise for the Registration, Renewal and any other amendment etc. The Fee structure is indicated in the table as below: or cal and contact us and mail us...
Phone: 011-47603845
Mobile: +91 9810608666
Email: abideconsultant@gmail.com