DGS&D Registration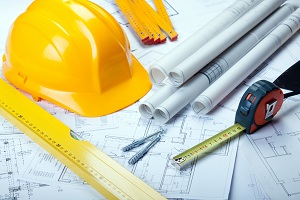 Abide consultancy pvt. ltd. Generally, it is a mandatory requirement in DGS&D tender enquiries, for conclusion of Rate Contract, that the bidders should be registered with DGS&D/NSIC/DGQA for that specific item on the date of tender opening. For details, stake holders are advised to refer specific provisions of the tender enquires.
The various links given on the left of this page provide access to the database of firms registered with DGS&D. The details can be accessed firm wise/zone wise/sector wise. Access is also provided to the database of firms registered with DGS&D for Imported Stores as well as Indian Agents Compulsorily Enlisted for Foreign Principals. To facilitate prospective vendors, the procedural details, including Forms and Guidelines on the subject, has also been provided in the links on the page.
---
About DGS&D
---
A CENTRAL PURCHASE & QUALITY ASSURANCE ORGANISATION of Govt. of India, Department of Supply, Ministry of Commerce.
In the year 1860, the British Govt. evolved a concept of CENTRAL BUYING & set up INDIA STORES DEPARTMENT in LONDON for meeting procurement needs of Govt. of India.
Established in 1951 in its present form for rendering procurement services to Central & State Govt. by placing Rate Contracts for common user items & contracts against their ad-hoc demands.
Adhoc procurement decentralized in December, 1991. Main function now is to conclude RATE CONTRACTS.
Quality assurance functions continue to remain centralized as before.
Continues to be the NODAL Agency of Govt. of India for purchase policy . & procedure.
Govt. Departments/Organisations, who have not built-up their own infrastructure for purchase, can raise their demands on DGS&D for ad-hoc procurement.
Services continue to be available to PUBLIC SECTOR UNDERTAKINGS & AUTONOMOUS BODIES.
Advantages in Associating with DGS&D
---
Its REGISTRATION is held in high esteem by all Govt. Department/Agencies
Award of rate contract lends respectability & image enhancement.
Marketing effort required is nominal.
Consistent & uniform purchase policies & procedures.
Availability of technical guidance for upgrading manufacturing processes & for building product quality.
Uniform Quality Assurance techniques lead to standardization.
Registered suppliers are given prior intimation about tenders.
Registration with DGS&D
---
Registration with DGS&D is a process by which firms can get enlisted as an approved supplier to qualify for participation in DGS&D procurement programme.
DGS&D registers suppliers for specified items after verification of their technical capability, financial status and reliability as a supplier.
This registration is widely taken as a benchmark by other procurement agencies in India both in the State and Central sectors.
20 Registration centres across the country deal with applications for registration on single window disposal basis.
Benefits of DGS&D Registration
---
Rate contracts for Govt. purchases concluded with registered firms
Registered firms granted exemption from earnest money/security deposit.
Tender enquiries are supplied free of cost to small-scale units.
Issue of advanced tender notices to concerned registered firms.
Different Categories of Registration
---
Indian Manufacturers/Assemblers/Converters.
Authorised Agents/Distributors of registered Indian Manufacturers.
Stockists of certain specified indigenous stores.
Foreign Manufacturers with or without Indian Agents.
Stockists of imported stores.
Suppliers of imported stores.